American Flag Box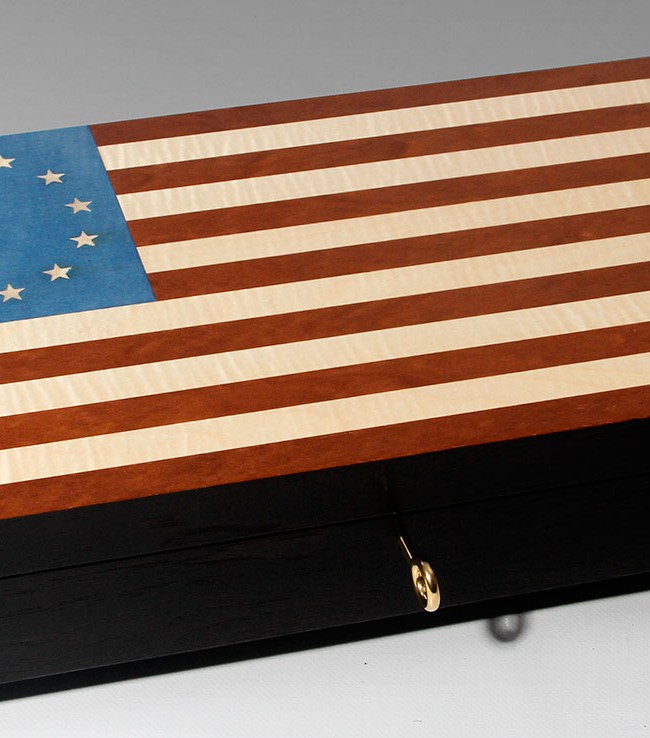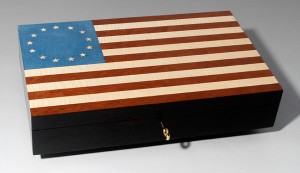 The striking American Flag Box features an early design of the star spangled banner, known as the Betsy Ross flag. This high quality, hand crafted box would make the perfect gift for anyone with an interest in American history or a collection of valuable antiques such as rare coins. Made from solid ebonised walnut, the flag on top is created from a combination of rippled sycamore and makore woods. With a crimson red faux suede interior and solid brass lock, hinges and key, it is finished with a satin lacquer for a smooth, seamless appearance.
Dimensions:
400mm wide x 250mm deep x 80mm high
Please contact us if you are interested in purchasing the American Flag Box or commissioning a custom box of your very own.
Click on the photos to view the larger images.