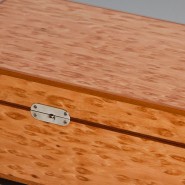 Safari Box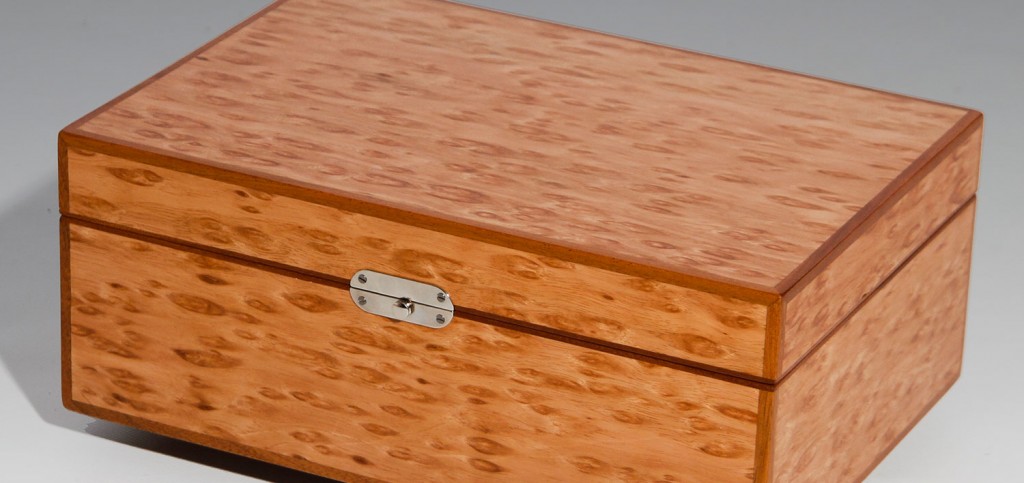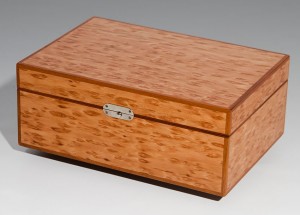 The
Safari Box
features a clean, contemporary design with a unique and eye-catching veneer of Eucalyptus Pommele edged with a complimentary Sapele trim. The finish is hand polished to create a silky sheen that celebrates the natural pattern of the wood. High quality stainless steel hinges and catch blend seamlessly with the overall design. The interior features a royal purple velvet lining with two solid maple pull-out trays, leaving a large storage compartment below. The Safari Box is ideal for storage of precious jewellry, rare coins or other small collectibles.
Dimensions:
345mm wide x 235mm high x 135 high
Please contact us if you are interested in purchasing the Safari Box or commissioning a custom box of your very own.
Click on the photos to view the larger images.