Ice Box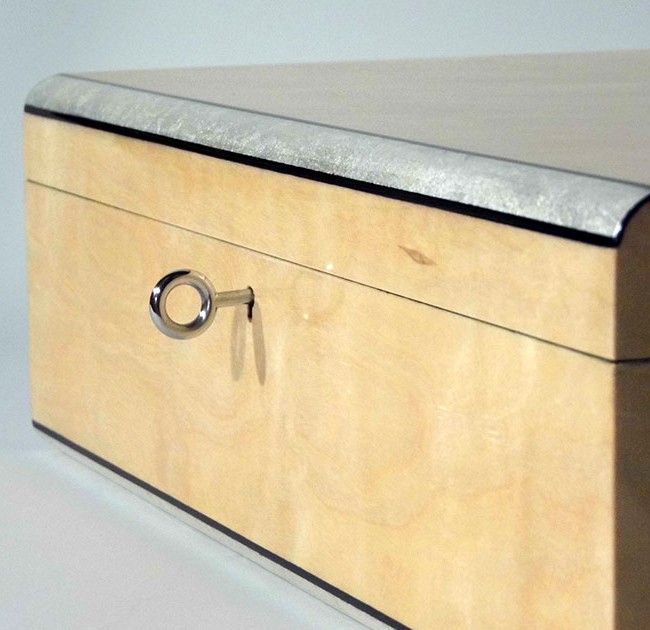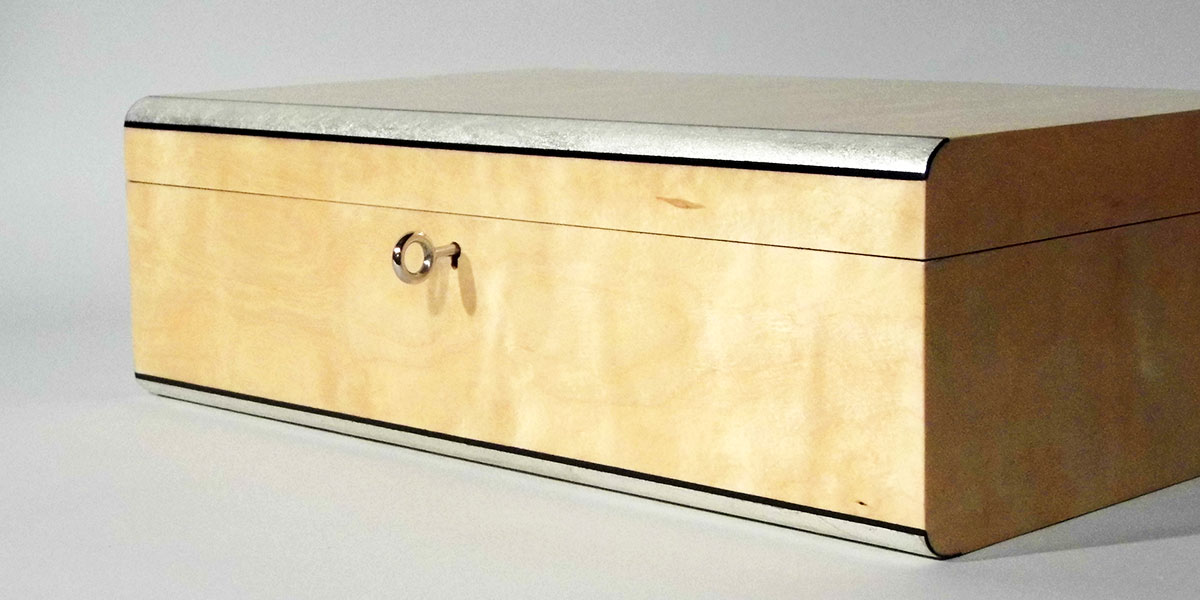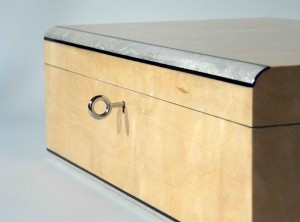 The glossy elegance of the
Ice Box
is complimented by unique rounded corners inlaid with silverleaf and a black pinstripe for contrast. Constructed from ebonized walnut with a iceberg birch veneer it is built to last and remain flawless for generations to come. The lining is a pop of colour when you open the lid to reveal deep pink faux suede with a multi-compartment pull out tray. High quality lock, key and hinges are made of solid stainless steel and the box is hand polished to a fine gloss.
Dimensions:
400mm wide x 125mm high x 250mm deep
Please contact us if you are interested in purchasing the Ice Box or commissioning a custom box of your very own.
Click on the photos to view the larger images.