Hidden Spring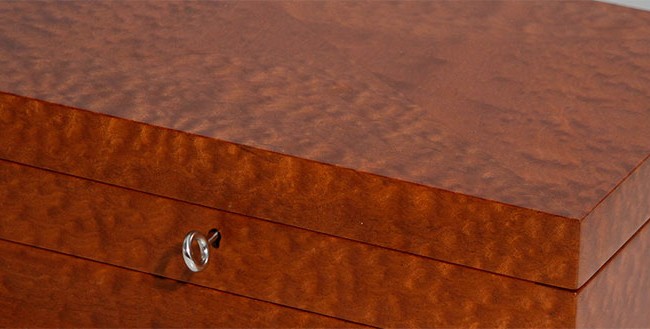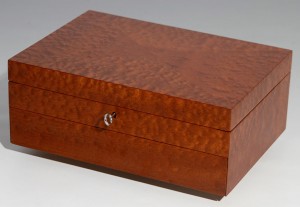 The rich pattern of distinctive quilted sapele pommele wood on the Hidden Spring box reveals depth and a wealth of shades within the mottled texture of the unique veneer. The lid features a subtle folded handkerchief design complementing the clean, modern lines of the box. A bottom drawer of the box, constructed from maple, can only be opened with a secret latch within the interior of the box, which is lined with faux suede in midnight black. Sprayed with a satin lacquer finish, the box is hand polished to a smooth shine.
Dimensions:
345mm wide x 135mm high x 245mm deep
Please contact us if you are interested in purchasing the Hidden Spring box or commissioning a custom box of your very own.
Click on the photos to view the larger images.