Cupid's Box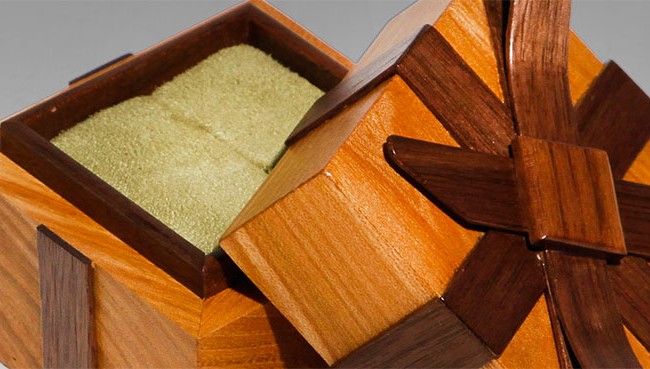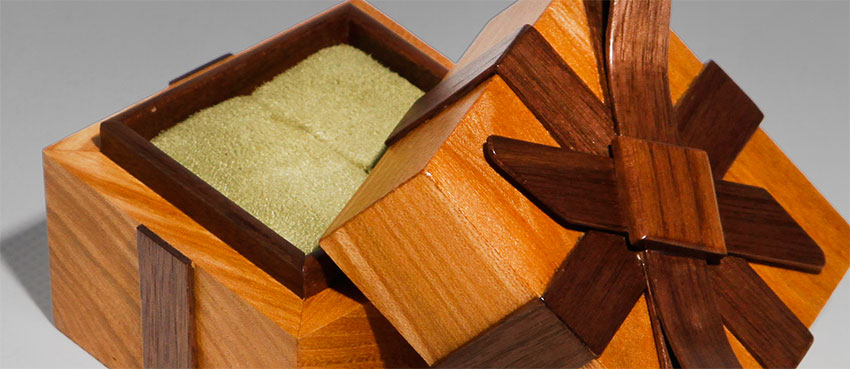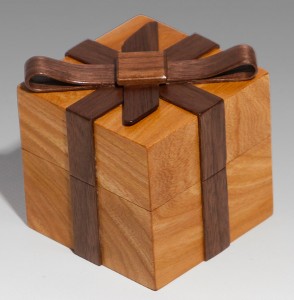 Cupid's Box is unlike any ring box you have ever seen before. Unique and charming, it is hand crafted from solid elm, featuring a detailed bow and ribbon design in American walnut. The interior is lined with lime green faux suede with a special compartment to securely hold a ring. The wood is polished to a high gloss shine, and custom orders of a similar box can be created with any desired combination of woods. When giving such a special gift, make sure the box is as memorable as the gem inside!
Dimensions:
70mm wide x 70mm high x 70mm deep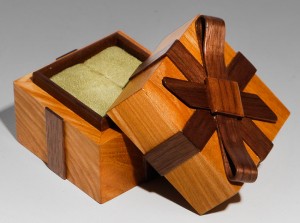 Please contact us if you are interested in purchasing Cupid's Box or commissioning a custom box of your very own.
Click on the photos to view the larger images.