Ring Box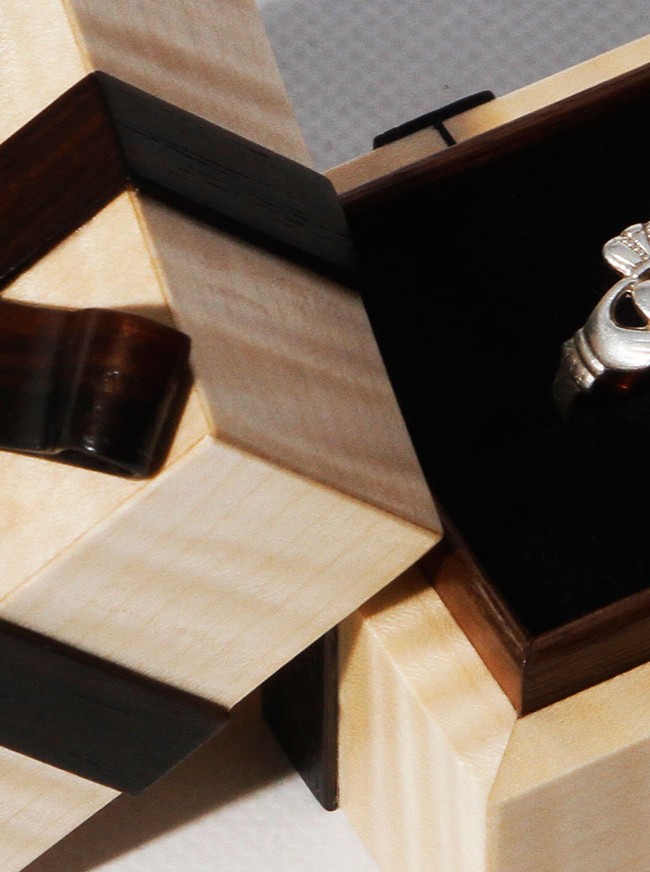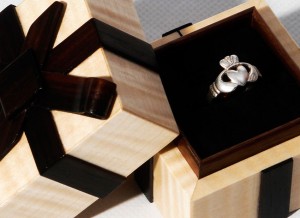 A spectacular ring should be accompanied by a truly unique box, such as our classic Ring Box. The contrasting colours of pale solid rippled sycamore wrapped with an ebony ribbon and bow create an eye-catching design. The interior is lined with midnight black faux suede and finished with a satin lacquer.
Dimensions:
350mm wide x 245mm deep x 125mm high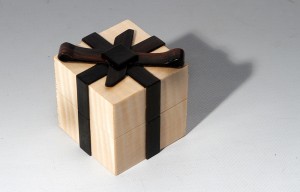 Please contact us if you are interested in purchasing the Ring Box or commissioning a custom box of your very own.
Click on the photos to view the larger images.