Engagement Box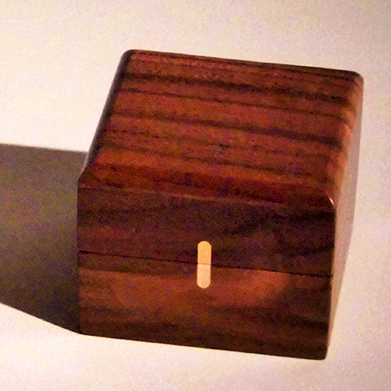 For a truly memorable occasion, you can't go wrong with the simple lines of the Engagement Box. Made of solid walnut with rich woodgrain tones and subtle beech inlay, it is an elegant and timeless piece. The interior features a pop of colour in candy pink real suede, specially built to hold a very particular ring.

Dimensions:
65mm wide x 65mm high x 50mm deep
Please contact us if you are interested in purchasing the Engagement Box or commissioning a custom box of your very own.
Click on the photos to view the larger images.